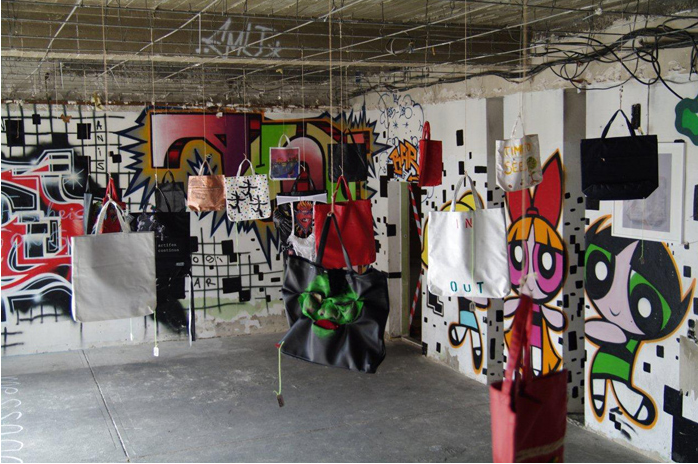 Fri, 25.06 19-20:30h
Kreativraum im Körnerpark
48 Stunden-Neukölln 2010
Message in a bag is a collective project initiated by ara Berlin-Madrid/ Emily Pütter. It is an artistic investigation about the current living situations of visual artists in different cities worldwide. Some proposed questions are:
How much art does a society need?
Under what conditions do the artists live live and work now?
The answers are on the bags.
I-Wei Li opens the exhibition through in depth discussion with different participating artists to further the message beyond the bag.